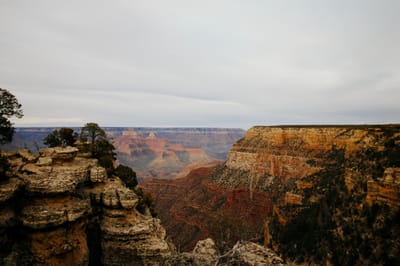 FREQUENTLY ASKED QUESTIONS, (FAQ)What is a labor union?
A labor union, or trade union, is an association of fair wage-earners uniting for the purpose of maintaining and improving the conditions of their employment.

Why join a labor union?
America's 15.5 million union members , working people in all walks of life join together in unions to gain a voice at work. Union members have a say about pay, benefits, working conditions and how their jobs get done -- and having that say gives them a "union advantage."
What is the US-UNM Union Collective Bargaining Agreement/Contract?
This is the legally binding contract between UNM and US-UNM Union that states the negotiated wages, hours and terms and conditions of employment. The US-UNM Agreement supersedes the UNM Policies and Procedures. Part or all of the contract can be negotiated each year depending on the agreed terms. If a new contract is not negotiated or ratified by the expiration date, then, per state law, the existing contract remains binding until a new contract is ratified. Thus, the Union is never without a contract. The sustainment of a previous contract is known as the "evergreen clause."
Click here
for the latest US-UNM Contract Agreement.
I believe my boss has violated the US-UNM Agreement and UNM Policies and Procedures. What can I do?
Contact the Union right away at untiedstaffunm@gmail.com and tell us your story. Any violation of the Agreement is subject to the grievance and arbitration proceedings found under Article 21 Grievance and Article 22 Arbitration of the Agreement. Please note you only have twelve working days from the date of when you knew or should have known of the violation to file a timely grievance. So, immediately contacting the Union is important to making sure you can file a timely grievance.
I sent an email to the US-UNM Union, when will they respond?
Per the US-UNM Agreement, the Union has up to 3 working days to respond to an inquiry.
If I am a member of the bargaining unit, does that make me a union member?
No. A bargaining unit in labor relations is a group of employees with a clear and identifiable community of interests who are (under U.S. law) represented by a single labor union in collective bargaining and other dealings with management. A union member is an employee who affirmatively elects to join a union, pay dues, and participate in the decisions of the Union.

How can I become a union member?
Just simply go to the Membership page on this website and download our membership form, fill it out and sign it.
Membership Form
You can email us at unitedstaffunm@gmail.com, and send us the completed form.
OR
You can mail in the membership form:
United Staff UNM, Local 6155
P.O. Box 67818
Albuquerque, NM 87193
Welcome to the Union!

My boss wants me to sign a document and I do NOT agree with it. Do I have to sign it?
Per the US-UNM Agreement under Article 20, you can sign and date the document and write the words "Received Only." This means your signature does not imply agreement with the document, but rather receipt only.
Per the US-UNM Agreement, you are also afforded 5 working days to supply a written rebuttal to any document that you sign. Management must attach your rebuttal to the original document.

Are labor unions relevant? What have they actually accomplished for workers?
Absolutely, labor unions are relevant. Here is just a small list of rights that have been produced, in large part, by Labor Unions. See if you have experienced any of these worker's rights.
The eight-hour workday, the 40 hour work week and weekend
As early as 1866, Labor unions first began lobbying for an eight-hour workday and achieved this with the Fair Labor Standards Act in 1938. This law also provided minimum wage standards, overtime compensation, and the prohibition of utilizing child labor in the workplace.
Workplace Safety Laws and Standards
In 1970, the Occupational Health and Safety Act was passed and signed by President Nixon. The Act's passage happened, in part, by the labor unions successful lobbying of Congress and the White House for this legislation.
Civil Rights Act/Title VII (1964)
This landmark legislation prohibited discrimination by employers or unions on the basis of race, national origin, color, religion or gender. Again, several labor unions were instrumental in lobbying Congress and the White House for passage of this law. Moreover, labor unions have made sure this law has been followed in the workplace by filing grievances when violated and pursuing litigation when necessary.
Unemployment Insurance and Social Security
Workers have been able to have a safety net when they fall upon difficult times such as unemployment, injury, or old age. Unemployment Insurance and Social Security have been two benefits that labor unions initially fought to have passed. Unions continue to fight and support unemployment and social security benefits for all workers.