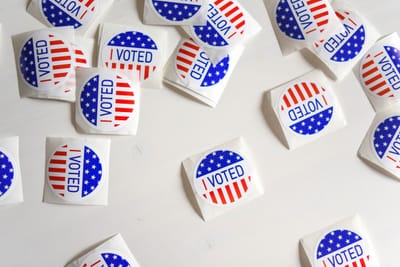 VOTE in the NM Elections - Early Voting is Now Open 10/11/22 - 11/5/22!
"Where you see wrong or inequality or injustice, speak out, because this is your country. This is your democracy. Make it. Protect it. Pass it on." -Justice Thurgood Marshall
The US-UNM Union wants to emphasize the importance of casting your vote in the November election and making your viewpoint known. This is our democracy and that means our country is governed by the people. So, let your opinions be known and VOTE!
In Person Early Voting-October 22 - November 5, 2022: Monday - Saturday 10AM - 7PM Most locations, including UNM SUB
NM Secretary of State Website
Early Voting in New Mexico (Avoid the Lines & Bank your Vote!)
Can I vote early (before Election Day) in person?Yes. Early voting and in-person absentee voting are available. UNM SUB has Early Voting.
When is the first day I can vote early in person? Tuesday, Oct. 11.
When is the last day I can vote early in person? Saturday, Nov. 5.
Is there an ID requirement? If so, what is an acceptable form of ID? No. ID is not required, except for some first-time voters.
Election Day Voting in New Mexico:
The general election is on Tuesday, Nov. 8.