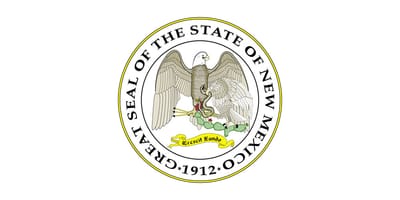 The 2023 New Mexico Legislative Session ended March 18, 2023 at noon. We want to give our membership and unit a recap on the legislative session and the outcomes of the union's legislative priorities. Also, we invite you to join the US-UNM Union. Please click here for the
membership form.
2023 NM Legislative Session – US-UNM's Legislative Priorities and Bill Outcomes.
The US-UNM union has once again worked with the NM legislators to communicate the union's legislative priorities for our members/bargaining unit and to encourage law making outcomes. Specifically, we met with lawmakers via our unity meetings (open to all bargaining unit members), prior to the legislative session, the US-UNM Board met with lawmakers via conference calls, and via meeting with the UNM Labor Union Coalition.
US-UNM Union Partnered with NM Lawmakers - Thank You to the NM Legislators for their Support
Below is a list of our legislative priorities and the bill outcomes that the US-UNM Union directly communicated to lawmakers prior to the legislative session. The lawmakers that US-UNM union met with included the following: NM State Senator Harold Pope, Vice Chair of the NM Senate Education Committee, NM State Representative, G. Andrés Romero, Chair of NM House of Representatives Education Committee, NM State Representative, Karen Bash, Vice Chair of House Health and Human Services Committee, and NM State Representative, Natalie Figueroa, Member of NM House of Representatives Education Committee. The US-UNM Union thanks each of these lawmakers for their leadership and support for the US-UNM Union and working families.
Legislative Priority 1: Meaningful Salary Increases for the US-UNM Bargaining Unit
Oftentimes, workers think that the salary increases afforded to university employees happen automatically by lawmakers or UNM management has solely set the increases. This is not true. You get salary increases in part via conversations unions (staff, nurses, iron workers, etc.) have with lawmakers long before the legislative session. Having meetings, phone conversations and email exchanges with the Chair of the House and Senate Education Committees and other key committees prior to the legislative session not only forges relationships between unions and our legislators but ushers in true political action and change.
Meaningful Salary Increases Outcome:
The Senate passed the measure, and the House already has it in committee after agreeing to Senate changes to the $9.6 billion budget. As it stands, the budget would provide an average of 6% salary increases for university workers, state workers and teachers.
Legislative Priority 2: Education/Opportunity Scholarships for UNM & NM Students
The US-UNM union has had funding, retaining and continuing education scholarships for NM students, staff as students, and family members as a legislative priority for this legislative session.
Education/Opportunity Scholarship Outcome:
House Bill-2
– NM Budget Bill - Passed
Roughly $100 million of the 9.6-billion-dollar budget will go to the funding of the NM Opportunity Scholarship ensuring that the scholarship will continue to help students as they pursue their higher education degrees.
Legislative Priority 3: Voting Rights
Voting rights that empower people of all backgrounds and communities to participate in our elections, make our government more representative, and build up our democracy is a strong US-UNM legislative priority.
Voting Rights Outcome:
House Bill 4
- NM Voting Rights Act - Passed
The New Mexico Voting Rights Bill enhances voter registration systems and voter data privacy; creates an optional absentee ballot list; creates automatic voter registration; and restores voting rights for formerly incarcerated people.
Senate Bill 43
- Intimidation of Election Officials - Passed
Senate bill 43 is also on its way to the governor. This bill makes intimidation of election officials and workers a fourth-degree felony.
Legislative Priority 4: Tax Reform and Income Equality
Having a tax system and income distribution that is fair and reasonable for all working families in New Mexico.
Tax Reform and Income Equality Outcome:

House Bill 547
Tax Reform - Passed
This tax reform bill would help working families by ensuring much needed tax relief. Specifically, the amended bill which passed the House on Sunday would give proposed rebates of $500 for single filers and $1,000 for joint filers. Moreover, the tax bill would also in part increase the Child Income Tax Credit up to $600 per child and restructure personal income tax rates as well.
Legislative Priorities that did not pass the legislature in 2023.
Legislative Priority 5: Paid Family and Medical Leave for all NM Families
The US-UNM Union supports legislation to establish a program which would have allowed workers to take up to 12 weeks of paid leave from work for a new child or a serious medical condition. Although US-UNM workers have these benefits, several UNM workers' spouses and partners employed by different companies may not have these benefits; consequently, family members may find it difficult to share in the caregiving being asked of families.
Sponsored by Senate Pro Tem Mimi Stewart, D-Albuquerque, would have appropriated $36.5 million from the general fund to establish a program which would have allowed workers to take up to 12 weeks of paid leave from work for a new child or a serious medical condition. The bipartisan opposition's primary concern was that it would be too much of a burden on small business owners. There were also questions about the program's ability to remain solvent.
Other Labor Initiatives that did not pass this time:
House Bill 417
– Sought to H.B. 417 to establish $52,000 as the minimum salary for faculty working at New Mexico's public colleges and universities as opposed to the current salary of $27,300-$31,300.
Conclusion:
Overall, we believe this 2023 Legislative Session was successful in meeting US-UNM Union's main legislative priorities with real political change via law making. We want to thank the representatives US-UNM members met with during our unity meeting campaign last summer and fall and the New Mexico legislators that support unions and working families. We hope these new laws will benefit US-UNM Union workers, your families and your careers.
Thank you,
The US-UNM Union Board
United Staff UNM Union Contact Information:
Email:
unitedstaffunm@gmail.com
Website:
https://www.unitedstaffunm.com/
Join the Union!
Membership form.